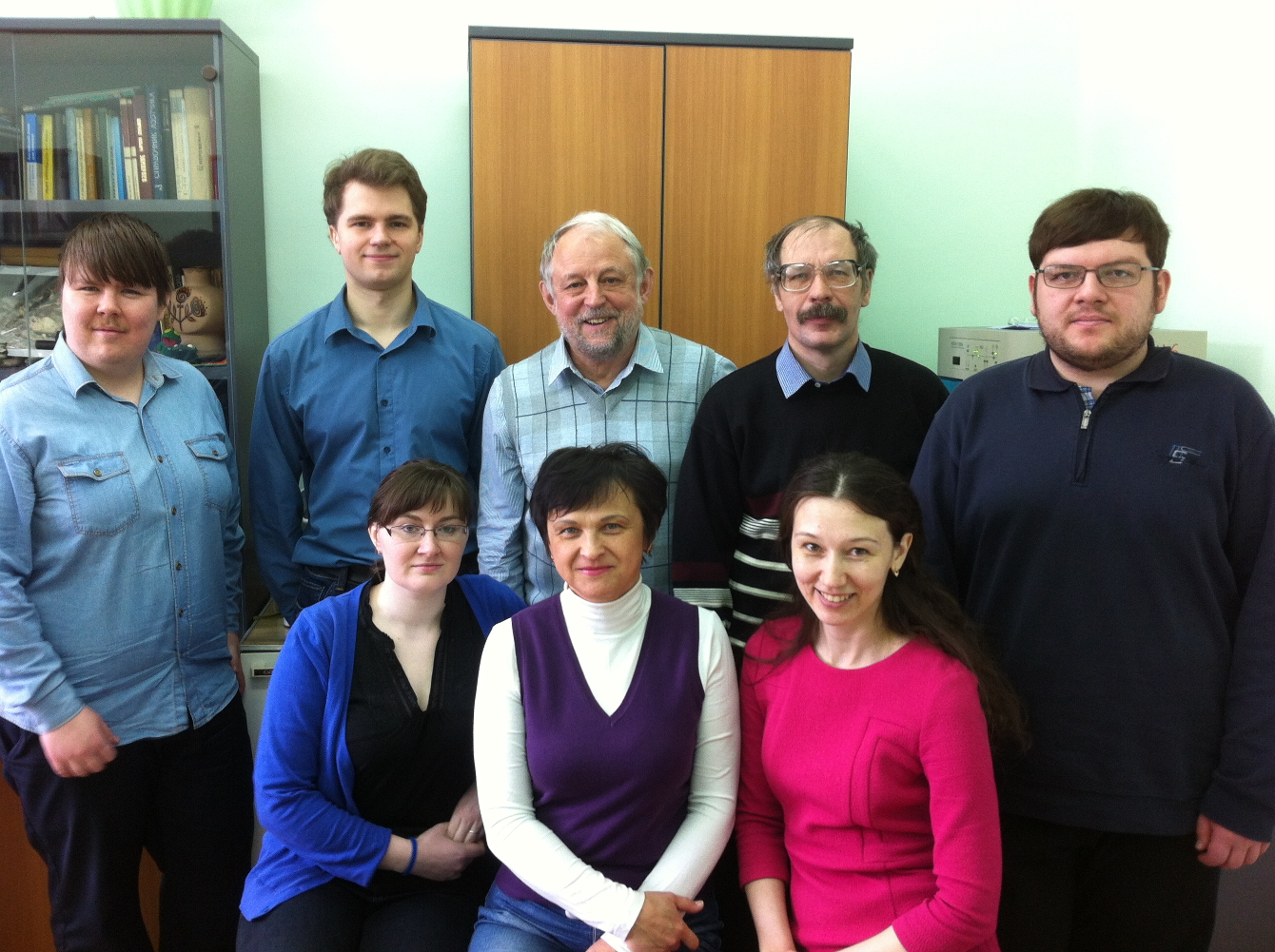 The Laboratory of Energy Accumulating Processes and Materials (LEAPM) was found in 1997 on the base of researchers led by Dr. Yuri I. Aristov as the lab's head, who worked in the field of chemical and adsorption transformation of thermal energy of renewable sources.
MAIN SCIENTIFIC DIRECTIONS
The adsorption heat transformation (AHT) is still being the main, but not the only field of research interests of the GEPM. Currently the researches in the GEPM are carried out in the following directions:
the development and study of adsorptive methods/cycles for transformation/ storage of low-temperature heat from renewable energy sources and various wastes;
the dynamic study of water, methanol, ethanol, and ammonia vapor adsorption under real conditions of adsorptive cycles for heat conversion;
the optimization of "adsorber / heat exchanger" configurations;
the development of composite sorbents "salt in porous matrix" (CSPMs) and the study of their adsorption properties;
the study of size and "guest – host" interaction effects, resulting in the alteration of the salt properties in the matrix's pores;
the study of equilibrium, dynamics and mechanisms of water and alcohols adsorption on metal-organic frameworks and other advanced adsorbents. Their application for AHT;
the study of formation/decomposition of magnesium and calcium hydroxides/ carbonates modified with inorganic salts and their employing for thermochemical storage of middle-temperature heat;
the development and study of new advanced adsorbents for extracting potable water from the atmosphere, maintaining relative humidity in museums, libraries and archives, etc.
THE STAFF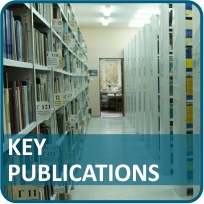 Doctor of Chemistry (Dr. hab.), Prof. Yuri I. Aristov – the head of the group
Doctor of Chemistry (Dr. hab.) Larisa G. Gordeeva
Dr. Michail M. Tokarev
Dr. Alexandra D. Grekova
Dr. Ilya S. Girnic
PhD student Marina V. Solovyeva, Engineer Nadezhda M. Vinocurova, students Andrey A. Zlobin and Svetlana V. Strelova (both from the Novosibirsk State University).
MAIN ACHIEVEMENTS
The main findings and achievements of the LEAPM/GEAPM during these years are as follows:
a new method for intent designing the CSPMs for multiple practical applications was suggested;
composite descants IC-011-1 and IC-011-2 with enhanced dynamic adsorption capacity were developed;
a composite sorbent ArtIC was developed for maintaining the relative humidity in showcases for museums, libraries and archives;
new fire-retardants were introduced as a component of active heat insulation;
a new method VENTIREG for regeneration of heat and moisture in ventilation system of dwellings was suggested (with IT SB RAS) (see the left photo below);
a novel adsorption cycle HeCol was suggested for upgrading the ambient heat temperature for domestic heating in cold regions (see the right photo below).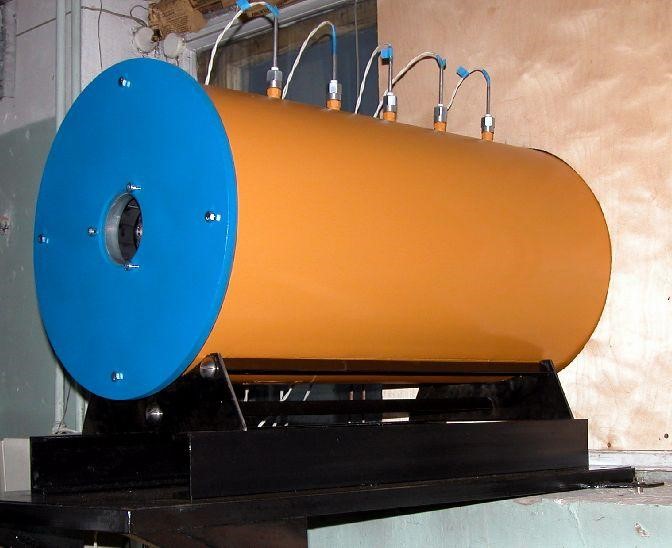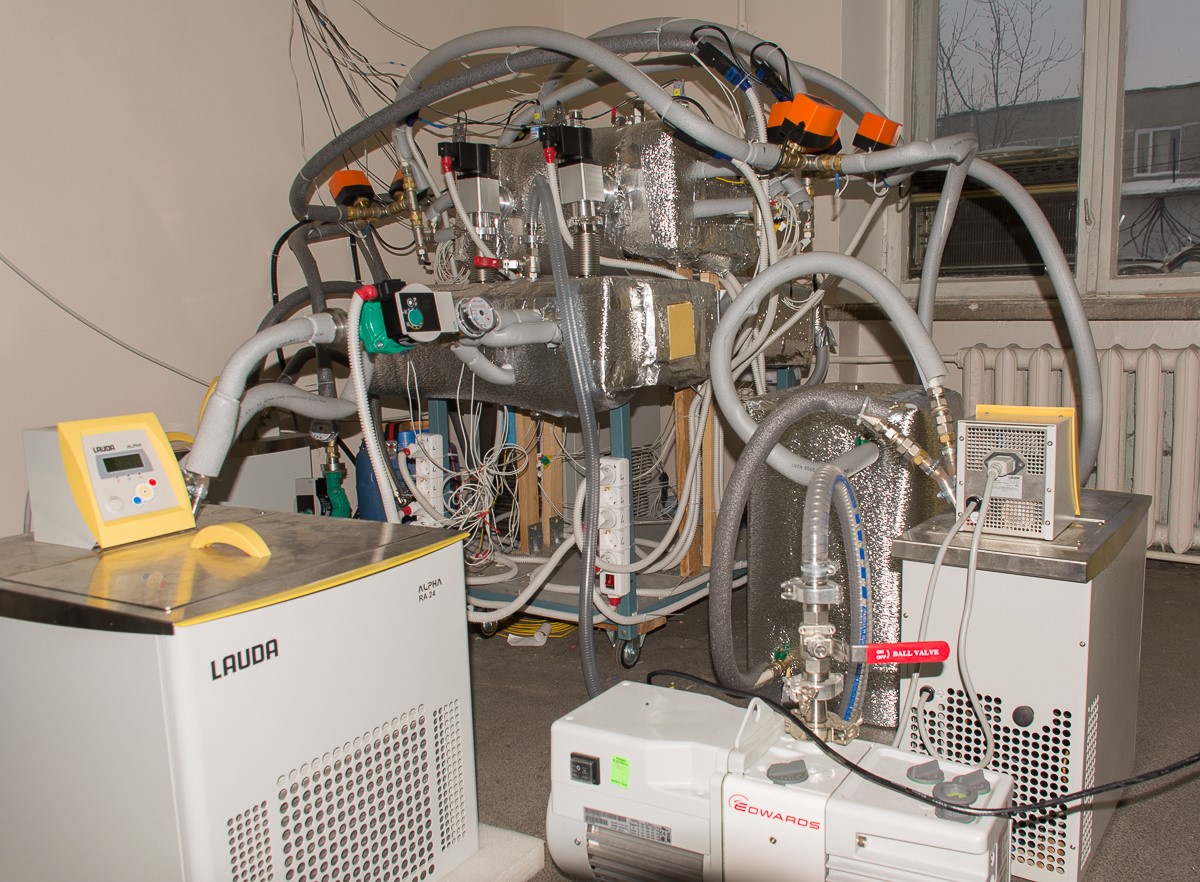 More than 200 papers have been published in peer-reviewed magazines, which have been cited more than 5,000 times. The h-factor of the group = 40 (Scopus).