On September 23 the Russian jury of L'Oréal-UNESCO national fellowships
"For Women in Science"
- 2016 had a meeting where they awarded ten young female scientists from different Russian cities. One of the winners is Dr. Olga Zalomaeva of Boreskov Institute of Catalysis SB RAS. The fellowship amount is 450 thousand rubles.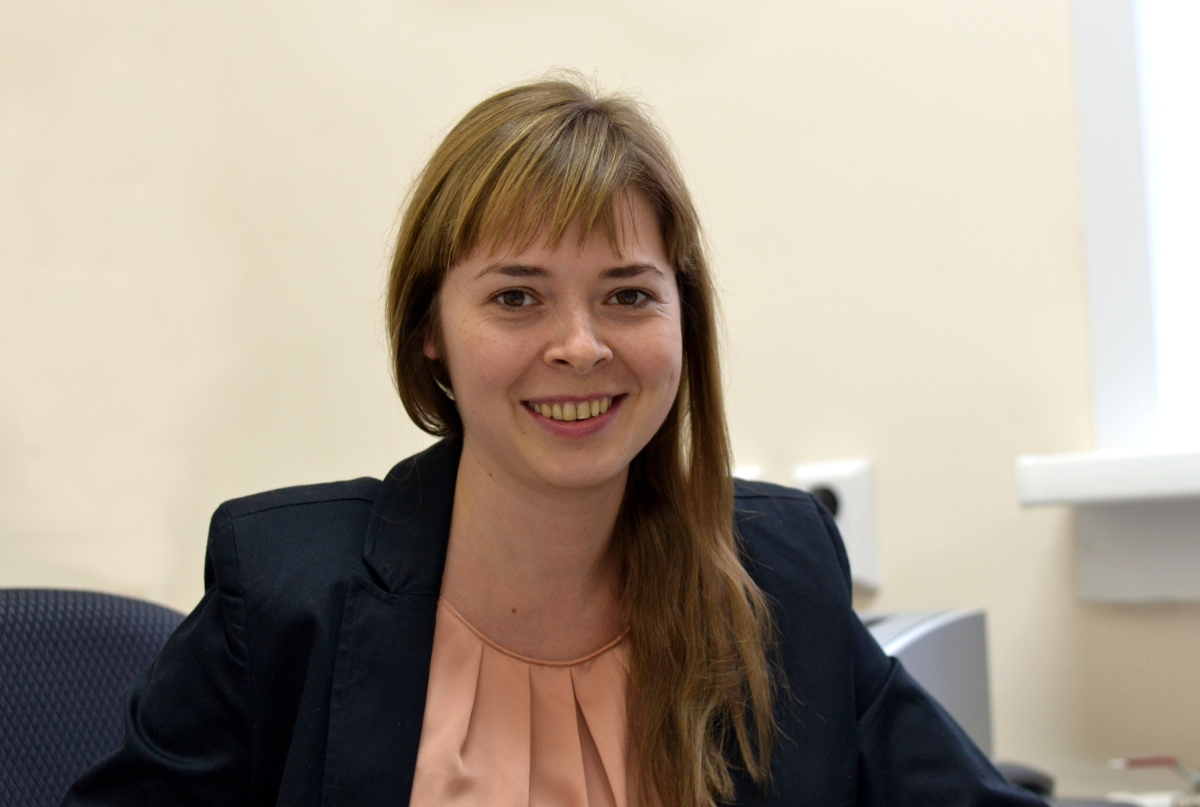 Dr. Olga Zalomaeva
L'Oréal-UNESCO program "For Women in Science"
is carried out in Russia since 2007 as a part of the international project with participation of Russian Academy of Science, Russian National Commission for UNESCO, UNESCO Moscow Office.
To be nominated for the fellowship the applicant has to be a female scientist no older than 35 with a degree of a candidate or doctor of science and work in the Russian scientific and higher-education organizations in the fields of physics, chemistry, medicine, or biology. The selection criteria include the research achievements, significance and practical use of their studies, as well as the will to continue the scientific career in Russia.
The awards will be given to the winners at a special ceremony in Moscow this November.
The scientific interests of Dr. Olga Zalomaeva belong to the search and study of homogeneous and heterogeneous catalysts for the selective oxidation of the compounds with environmentally friendly oxidizers such as hydrogen peroxide and oxygen into the products and intermediates of fine organic synthesis, in other words, to obtain the precursors and substances used in the production of pharmaceuticals, vitamins, etc.
Olga graduated from Novosibirsk State University, Department of Natural Sciences, specializing in chemistry. In 2003 she entered the joint Franco-Russian graduate school of Boreskov Institute of Catalysis SB RAS and IRCELYON (Institute of Research on Catalysis and Environment in Lyon, France). In 2007 Olga presented her thesis in catalysis called "Study of Oxidation of Functionalized Phenols and Naphthols into Quinones by Peroxides in the Presence of Heterogeneous Titanium- and Iron-Containing Catalysts". She works in Boreskov Institute of Catalysis since 2001.
Administration of BIC cordially congratulates Olga with winning the prestigious fellowship and wishes her new achievements in research!