Scientists in Boreskov Institute of Catalysis study the hydroprocessing nanostructured sulfide catalysts based on carbon nanotubes. The obtained information can help to develop new catalysts for producing the environmentally friendly fuels. This subject is important, since the domestic oil processing plants use primarily the imported hydroprocessing catalysts, told us Dr. Maria Kazakova, Senior Researcher of Laboratory of Nanostructured Carbon Materials BIC.
The hydroprocessing catalysts are used for removing sulfur and nitrogen from various oil fractions and residues, which provides better quality and lower impact on environment for the products.
"We plan to study the characteristics of synthesis and catalytic properties of the promising hydroprocessing catalysts based on nanosized NiMo (nickel-molybdenum) sulfides fixed in the structure of multilayered carbon nanotubes. The share of imported hydroprocessing catalysts on the Russian market is about 70%. So the development of the new catalysts for the motor fuel production with lowered content of sulfur and nitrogen is an important and crucial problem. The solution of the problem would allow us not only to obtain the high-quality oil products with the improved performance characteristics but also to solve the questions of resource saving and ecology", says Maria Kazakova.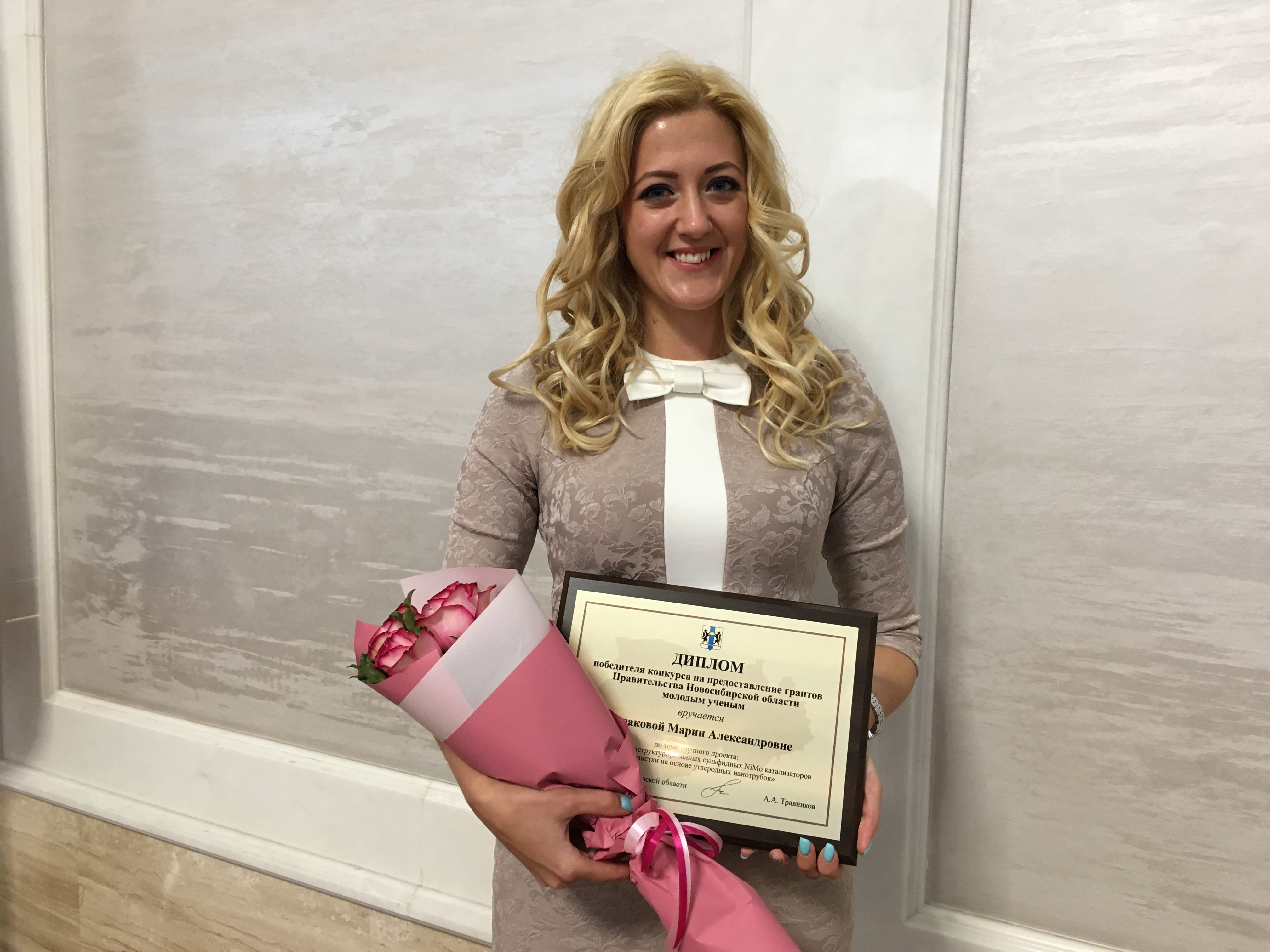 According to the researcher, the work on the project would provide the new fundamental knowledge on the regularities of formation of the active NiMo sulfide component on the multilayered carbon nanotubes. The results could serve as a scientific basis for the development of the next generation of highly active hydroprocessing catalysts based on the carbon supports. A higher efficiency of such catalysts would help to reach a targeted degree of purification of the crude oil from sulfur and nitrogen at lower temperatures and, correspondingly, lower power consumption.
The project is supported by the grant of the Novosibirsk oblast Government for a total of 0.5 mln rubles to the end of 2020. The work is conducted jointly by the researchers of the Laboratory of Nanostructured Carbon Materials and Laboratory of Oil Processing Catalysts BIC.