Scientists of Boreskov Institute of Catalysis began studying the mechanisms of aromatization of light alkenes with zeolites – crystal nanoporous materials that are promising catalysts of petrochemistry. The study would allow obtaining data for further targeted design of catalysts of conversion of alkenes into monoaromatic hydrocarbons – valuable chemical material used for manufacturing a wide range of products, from solvents to the elements of electronics.
The overall production of light alkenes in Russia including ethylene and propylene increases every year. Alkenes can be used for producing simple aromatic hydrocarbons, such as benzene, toluene, xylenes and ethylbenzene, which are, in turn, used for manufacturing of polymers, plastics, solvents, paints, component materials for electronics.
The zeolite catalysts are traditionally used in petrochemistry. They are the natural or synthetic solid materials, alumosilicats, the characteristic feature of which is the presence of nanosized cavities and channels of strictly determined geometry. Zeolites have a quality important for catalysis – molecular-sieve effect: when the size of molecules participating in the substance reaction is consistent with the size of pores in which the chemical conversions occur it becomes possible to get very high selectivity (the capacity of a catalyst to selectively increase the rate of the target reaction) of a selected reagent or product. In spite of that these materials are utilized for a long time for processing the hydrocarbon materials, the properties of the metal-modified zeolites concerning the activation and catalytic conversion of light alkenes are studied insufficiently.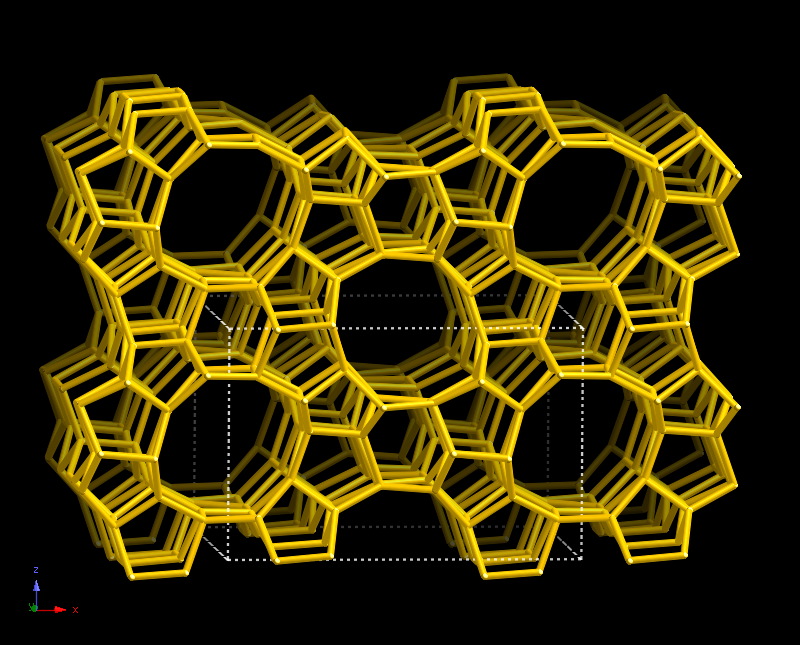 The scientists of Boreskov Institute of Catalysis supported by the Russian Science Foundation decided to study the mechanisms of ethylene and propylene aromatization on zeolite ZSM-5 at the fundamental level. In the course of the study the researchers will modify the zeolite samples with cation or oxide particles of copper, zinc and silver in order to reveal how the active metal sites participate in the reactions of alkenes conversion.
"So far we don't have enough data to understand how to obtain a zeolite catalyst with target properties, so that it is simultaneously active and selective for conversion of light alkenes into a target chemical product. We want to analyze at the fundamental level, i.e., at the level of chemical interaction of molecules of reagents with the active sites of catalyst how the metal-modified zeolites act, so that we could use alkenes to obtain aromatic compounds with high efficiency and a minimum of side reactions. If we understand the mechanism of conversion more or less, potentially it would help to determine how and which catalyst should be prepared so that it would run our reaction the way it should be", — said Dr. Anton Gabrienko, research scientist of Boreskov Institute of Catalysis.
The work involves the methods of NMR-spectroscopy of high resolution in solid body, infrared spectroscopy with Fourier transformation and theory of density functional. The expected results can help in future to design catalysts with necessary properties for the efficient processing of hydrocarbon materials into the monoaromatic compounds.