Presentation of the Global Energy-2021 award was held in Moscow within the Russian Energy Week. The prize was given to chief researcher of Boreskov Institute of Catalysis Academician Zinfer Ismagilov.
Academic advisor of Federal Research Center of Coal and Coal Chemistry, chief researcher of Federal Research Center Boreskov Institute of Catalysis, Academician Zinfer Ismagilov was awarded the prize for the contribution into the chemistry of carbon materials, heterogeneous catalysis in the fight against climate change.
"We are proud that the prize is awarded for the results of longstanding work that received attention in the last years in the light of transition to low-carbon energetics. In half century of working with the colleagues from Institute of Catalysis and FRC Coal and Coal Chemistry we prepared more than 1000 publications, received more than 200 patents, defended more than 30 PhD and DrSci theses. We bring deep fundamental studies to patenting and industrial technologies in cooperation with the Russian and international partners", said Ismagilov at the ceremony of presentation.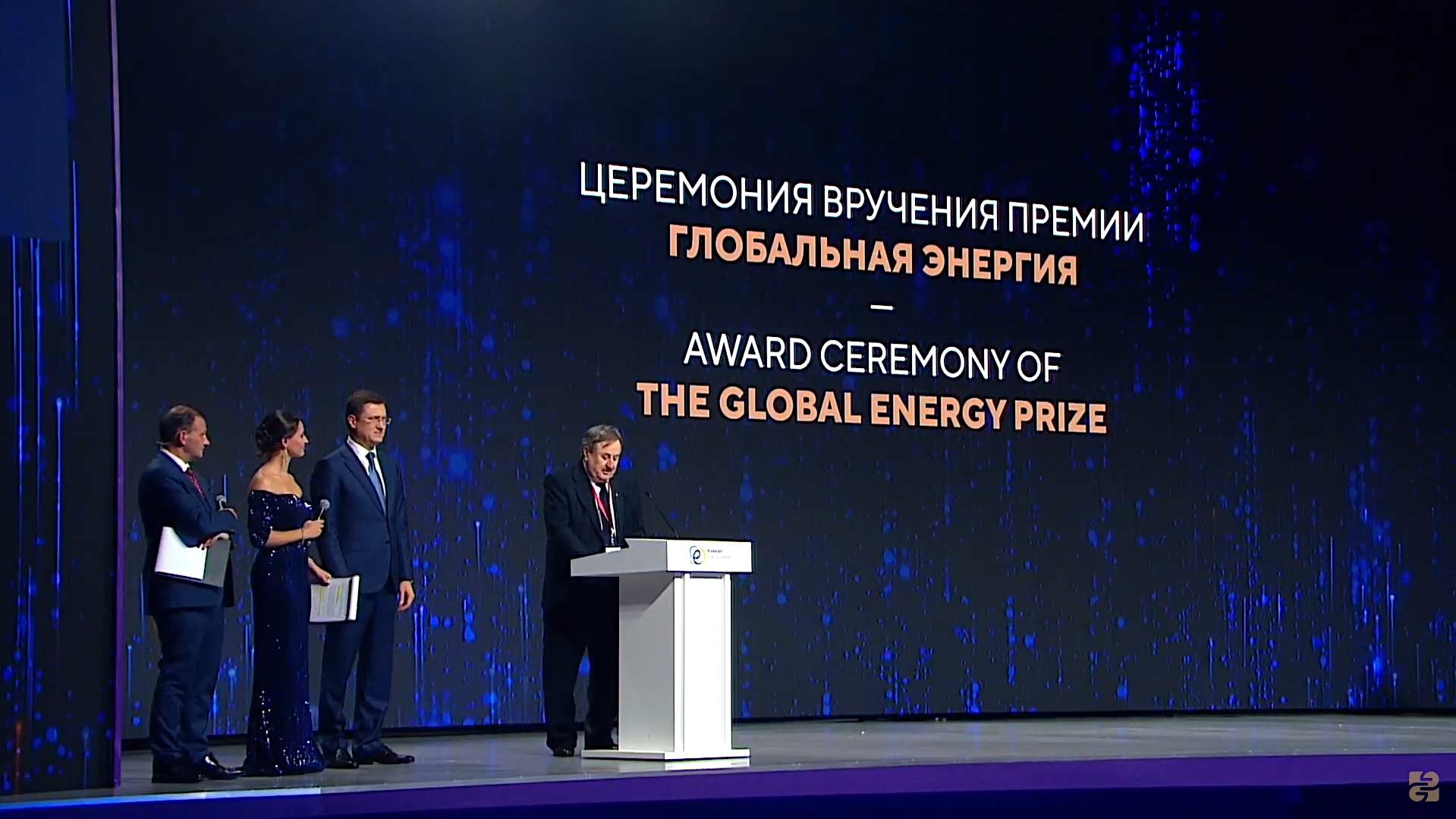 Studies of the Siberian scientists include synthesis of nanocarbon materials, development of various variants of obtaining hydrogen, technologies of purification of associated petroleum gases from hydrogen sulfide, low-temperature environmentally pure fuel combustion in fluidized bed, utilization of wastes of atomic industry, and much more.
Zinfer Ismagilov gave examples of the efficient introduction of the research results.
"One catalytic plant at a Russian enterprise purified more than 1 bln m3 of fuel gases in 10 years and prevented emission of 6 thousand tons of sulfuric acid into the atmosphere. This technology won a large international tender and will be used in the construction of a new plant. Another example is the cooperation with a well-known international company that introduces a new process of purification of fuels from sulfuric compounds patented in 20 countries", he noted.
The Siberian scientist was joined by other winners of the award — Suleyman Allakhverdiev, head of laboratory of the Institute of Plant Physiology (Moscow), and Yi Cui, director of the Precourt Institute for Energy (USA).
This is the second Global Energy award given to an employee of Boreskov Institute of Catalysis. In 2016 Academic Advisor of BIC, Academician Valentin Parmon became the laureate for a breakthrough development of new catalysts in the area of petroleum refining and the renewable sources of energy as a principal contribution into the energy of the future.